Coronado Ultra 2 Person Ceramic Infrared Home Sauna
The Extras Don't Cost Extra! Lifetime Warranty!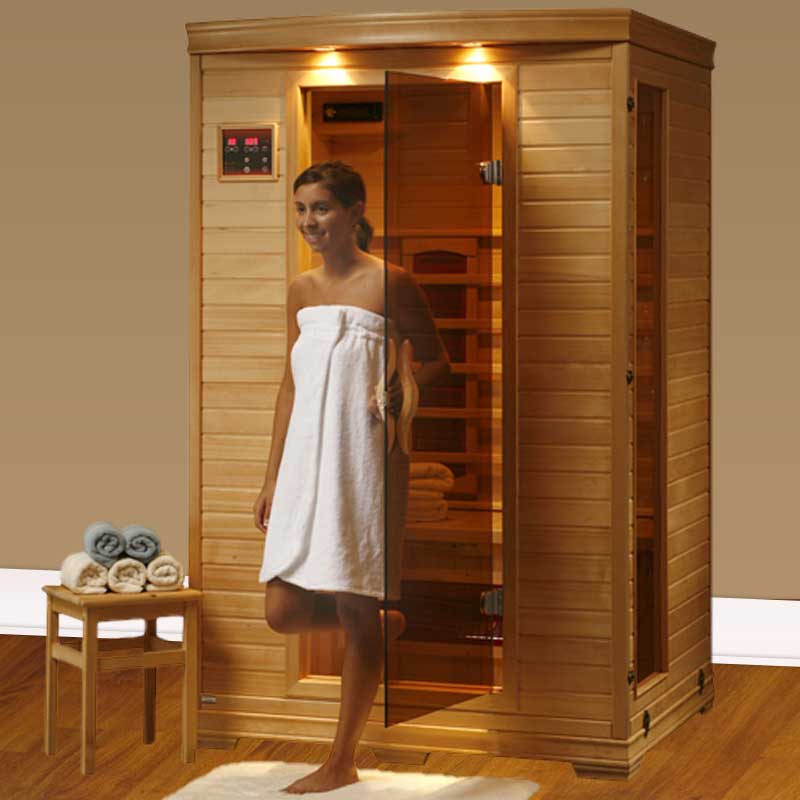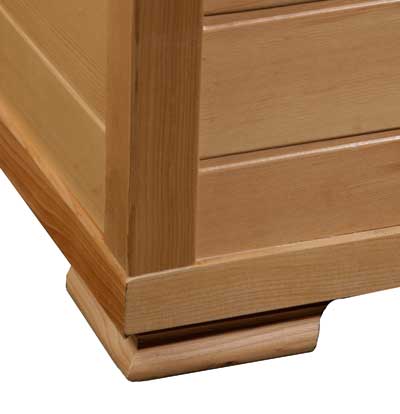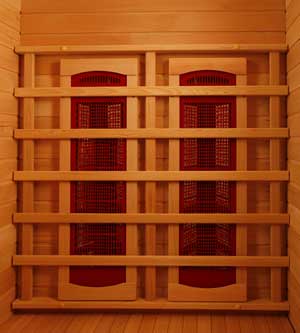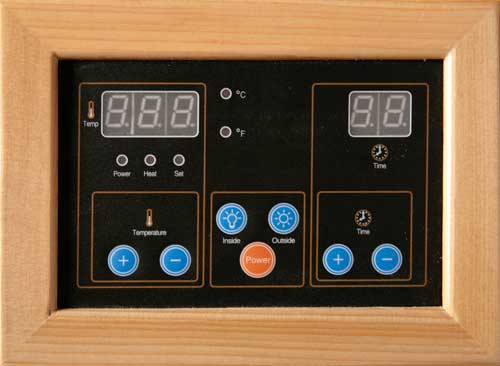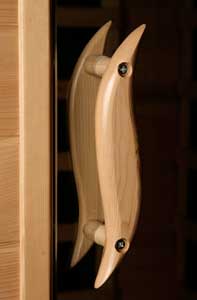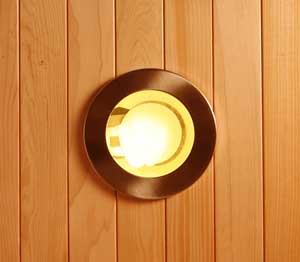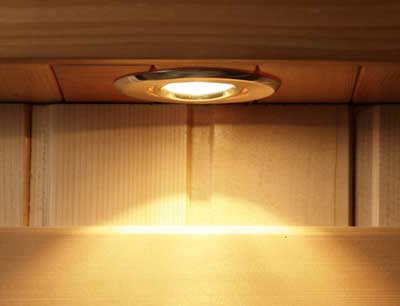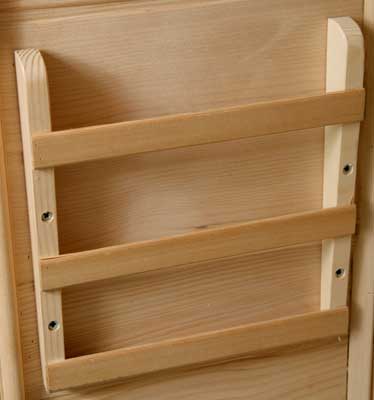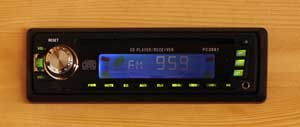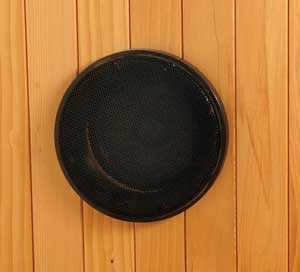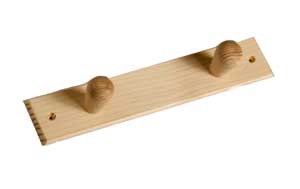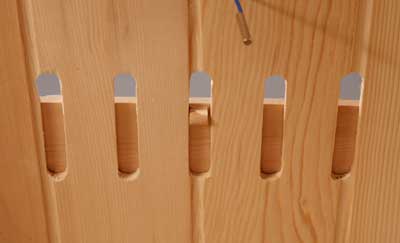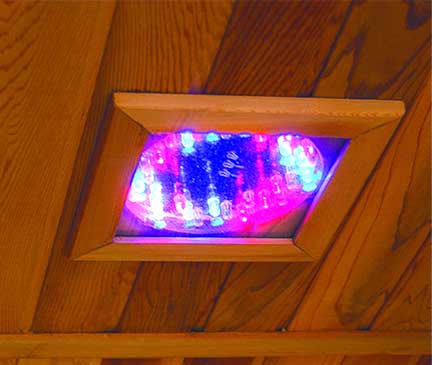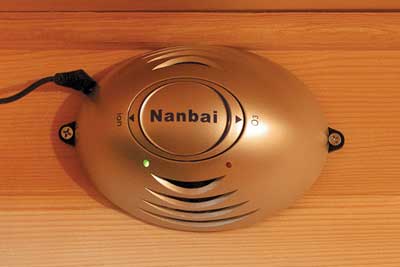 Valued at: $2345.62
Our Low Price: $ 1179.95
INSTANT REBATE: $ -50.00
Now only: $ 1129.95
with Instant Check!
$1132.75 (save 4%)
Share
The Coronado 2 person far infrared sauna is one of the finest infrared heat saunas on the market, so you get maximum health benefits. Its beautiful smooth sanded, natural finished solid Hemlock wood walls enhance any decor. The large, full-view glass door and top to bottom side windows flood the interior with light and give the unit an open, spacious feeling. Each unit has its own ionizer that sanitizes the sauna so you breathe clean, pure air. It's like having your own spa-like personal getaway.
Dual interior and exterior LED control panels allow for easy temperature control inside or out. This ceramic heater model features 5 far infrared heaters. 2 heaters are located on the back wall, 1 on each side wall and 1 on the front of the bench. More heaters mean your Perfect Heat Far Infrared Sauna is more effective! Each heaters quiet operation evenly basks you in soothing temperatures up to 145° F. Ceramic infrared heaters emit far infrared wavelengths from 5-12 microns, the portions of infrared heat that most benefit the human body.
Perfect Heat Saunas come equipped with full color changing LED lights for a full chromatherapy experience. Every sauna also comes standard with a magazine rack, back rest and radio with CD player and AUX mp3 plug-in for the ultimate in comfort!
Coronado is perfect for basking in the warmth with your special someone. Add one to your home today!
Technical Specs
All the details
Capacity: 2 person
Dimensions: 48"W x 40"D x 76"H
Warranty: Lifetime (12 year) warranty on heaters, structure and electrical. 1-Year warranty on radio.
Electrical: 6' power cord plugs into standard 120v/15 amp electric outlet.
Wattage: 1500
Finish: exterior natural stain / interior smooth sanded
Heaters: 5 Ceramic. 2 x 300W on back wall, 1 x 300W on each side wall (2) and 1 x 300W on front of bench
Wavelength: 5-12 micron far infrared
Interior Lighting: 2 lights
Exterior Lighting: 2 lights
Color Therapy Light: 1 light
Vents: roof and floor vents
Radio: radio with CD player and MP3 connection
Back Rest: 2
Towel Rack: 1
Magazine Rack: 1
Ionizer: yes
Glass Thickness: 7mm bronze tinted
Operating Temperature: up to 145° F
Number of Cartons: 2
Carton Dimensions: 51"x48"x11" and 73"x50"x11"
Shipping Weight: 329 lbs
Video
See it up close in this demonstration video
Easy Assembly
Up and running in no time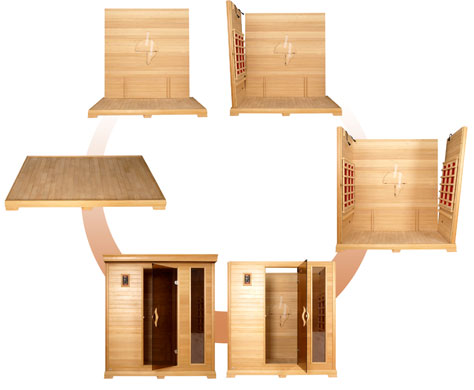 Goes together in a snap! Every HeatWave Sauna is expertly crafted to fit together and assemble easily. The saunas ship partially assembled. Completing assembly only requires 2 people, a screwdriver, a ladder and about an hour. A comprehensive instruction manual with easy to follow steps is included. It takes very little time or effort to have your sauna ready to use!
*NOTE: Example image shown for illustration purposes.
Warranty
Lifetime Warranty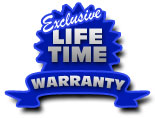 PerfectHeat Saunas are similar to other popular saunas on the market today such as HeatWave, but only PerfectHeat Saunas come with a Lifetime Warranty against defects in materials and workmanship. This warranty covers wood, structure, heating elements and electrical. The radio in your PerfectHeat Sauna is covered by a limited 1-Year Warranty.
It's Healthy Heat!
Far Infrared Heat is Healthy!
A PerfectHeat Sauna uses the same technology found in other popular saunas today, including HeatWave and many other brands. Far infrared wavelengths increase the circulation in the body, which in turn helps improve overall body function. The far infrared waves penetrate the body to a depth of 1.5" - 2", providing soothing relief for aches, pains and tension. Far Infrared waves safely penetrate the skin, providing a source of heat without causing any harmful effects to the skin. Far-Infrared heat is so safe it is often used by hospital nurseries to provide warmth for newborn babies.
Saunas can help relieve:
Asthma
Nervous Tension
Arthritis
High Blood Pressure
Bronchitis
Rheumatism
Sports Injuries
Common Cold
Migraine Headaches
Muscle Pain
Influenza

Pamper your skin
Your skin is your body's largest organ, so taking good care of it is important! Time spent in your sauna will help improve the look, feel and overall health of your skin. The perspiration that takes place in your sauna helps remove harmful toxins deep in your pores, while increased blood circulation brings fresh nutrients to the surface. This process of removing toxins from the skin helps relieve eczema, acne and other skin disorders. You will be thanking your Sauna for your healthy, radiant, glowing skin!
Detoxify
Toxins like sulfur dioxide, carbon dioxide, lead and mercury are absorbed into our bodies on a daily basis through diet and environment. This causes our bodies to run inefficiently and develop weakened immune systems. Using our far-infrared sauna increases skin and body temperature, causing sweat and oils to be secreted from the body. At the same time, the harmful toxins that are dissolved in these sweat and oils are secreted as well. By cleansing your body of toxins, you can help relieve a variety of symptoms and diseases, including:
Depression
Stress
Heart Disease
Digestive Disorders
Asthma
Allergies
High Cholesterol
Muscle Pain
Anxiety
Headaches
Acne
Joint Stiffness
Loose weight
Spending just 30 minutes in a sauna can burn up to 600 calories, making time in your sauna a simple & effective weight loss tool. All those calories are burned in the perspiration process. Fluid that is lost can be replaced by drinking water, but the calories burned will not be replaced! Compare burning up to 600 calories in a 30 minute sauna session to these other physical activities: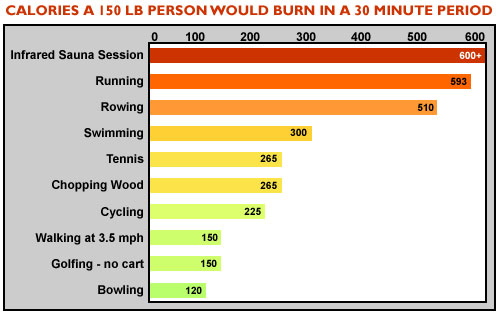 Relieve stress
Immerse yourself in up to 141° F of soothing heat and you will feel instant relaxation. Stress & tension melt away as you bask in the warmth of your PerfectHeat Sauna. Whether you choose to jam your favorite tunes or quietly take in a book, the interior reading lights and built-in sound system help take your relaxation to the next level.
Ceramic vs. Carbon
What's the Difference?
PerfectHeat Saunas are offered in both Ceramic and Carbon heater styles. Each type of heater has its benefits. When deciding which heater style is right for you, keep in mind that both types of heaters provide the same far infrared waves. The far infrared heat that you soak up in your sauna will provide an array of health benefits. See the chart below for more information on the ceramic and carbon far infrared heaters: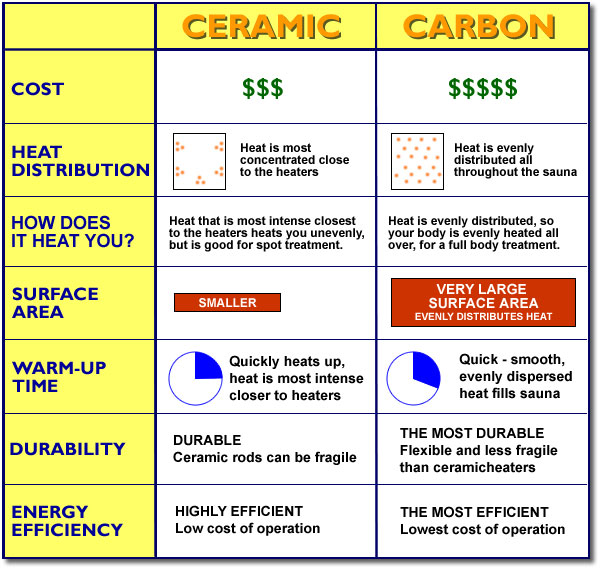 Documentation and Support
See these links for more information about this product
Order Chart
Get it here!