Clean less. Swim more!

For a limited time, purchase a qualifying pool kit and get a FREE Trident DirtBlaster cleaner... a $229 value! The Trident DirtBlaster removes dirt, debris, bugs, twigs, leaves and even pebbles! Requires no extra plumbing and incurs no additional energy costs.

Hurry! Limited time offer. Some restrictions apply. Not available with finance purchases. See details.
Crystal Lake 52" Resin Above Ground Pool
The perfect oval for small yards.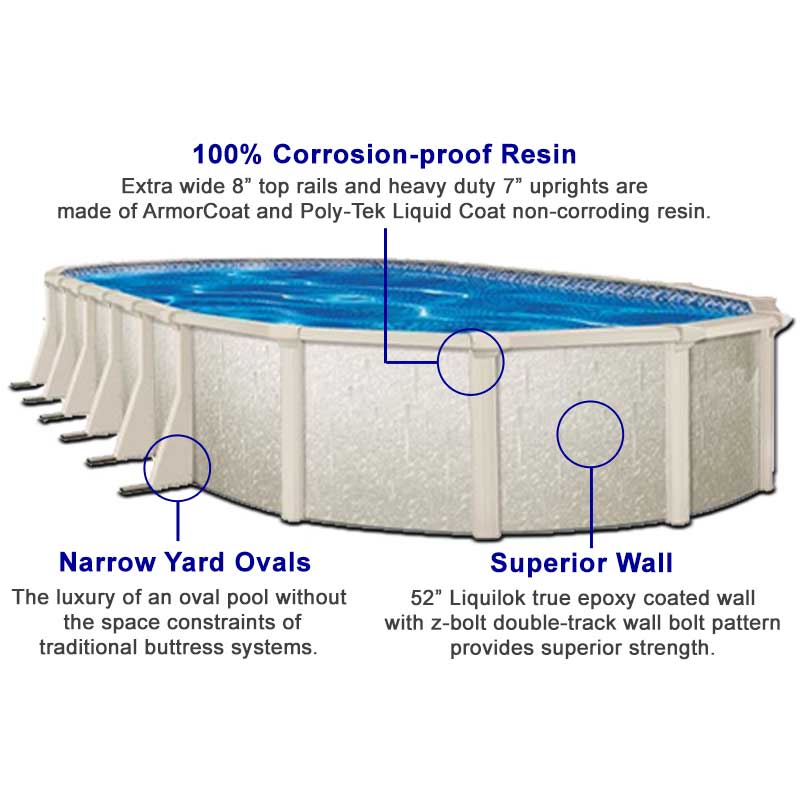 At a glance...
Wall: 52" Steel
Warranty: 50 Years
Top Rail: 8" Resin
Posts: 7" Resin
Coating: ArmorCoat® 11 Layers
Sizes: Oval only
Oval Supports: Narrow Buttress
Made in: USA
Learn More ▼
See Prices ▼
Need Financing?
Compare ▶
Complete Pool Kits
Everything you need to get swimming!
Choose from four convenient pool packages. A and B kits are perfect for replacing an existing pool. C and D kits are tailored to first time pool buyers and offer a pump/filter system, ladder, maintenance equipment and even a starter chemical kit.
A

B

C

D

Beautiful liner
Learn more

Skimmer kit
Learn more

Pump & filter system
Learn more

Free Trident cleaner.
Learn more

Choose A-frame or Deck ladder
A-frame ladder details
Deck ladder details

Solar cover
Learn more

Maintenance kit
Learn more

Winter cover
Learn more

Chemical startup kit
Learn more
Sizes and Dimensions
Use this handy reference to find the perfect size for your yard!
Item
Size
Shape
Depth
Gallons
Sq.Ft.
Starting At
CL1016
10'x16'
oval
52
3587
126
$1844.89
CL1019FD
10'x19'
oval
52
4260
149
$3333.34
CL1022
10'x22'
oval
52
4932
173
$3099.94
CL1220
12'x20'
oval
52
5381
188
$2712.71

*Note: Dimensions are approximate. See installation guide or dig sheet in Documentation for specific measurements.

Depth is wall height. Gallons are calculated at recommended fill level of 6 inches below wall height.

See order chart for current prices and to configure your pool.
Exclusively in Oval!
Several space-efficient oval sizes!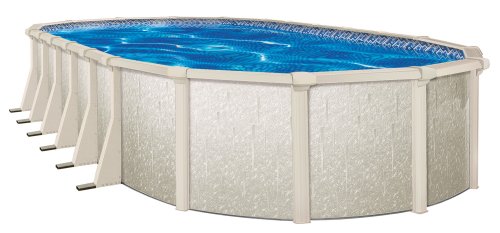 Space-saving, narrow yard ovals Tranquility's Narrow Yard Ovals give the luxury of an oval pool without the space constraints of a traditional buttress system. They're more space efficient and easier to install in small yards where space is at a premium.
Liners
Choose from our huge selection!


Choose from several great liner patterns. Each brand new pool includes a heavy-duty, overlap vinyl liner manufactured for years of weather endurance. Or, for a minor cost, choose from a variety of additional vibrant patterns.
These premium liners are made using the unique Lamiclear™ process for maximum protection from pool chemicals and damaging U.V. rays. Constructed of full 20 and 25 gauge virgin vinyl, our liners last longer and maintain their beautiful appearance for years. Strong, double-welded seams withstand winter's worst. These liners are so rugged, they're backed by a 15-Year Warranty (20 gauge liners) and a 25-Year Warranty (on the 25 gauge).
See order chart for all liner upgrade options for this pool.
Assembly & Installation
Ready to swim in one weekend!
Crystal Lake pools are designed with a single type of screw for easy setup and assembly. No more searching for different tools! Plus, our attention to proper packaging ensures all parts arrive in good condition and that they're clearly marked to minimize confusion. For ease of installation, both the skimmer (wide mouth) and the regular return outlets are pre-punched in the wall.
Plus, our pools come with the easiest assembly instructions you will find, with step-by-step directions that are clear and simple and made for a novice. An installation video is available online to make setup even faster, and you get exclusive access to our technical support hotline staffed by knowledgeable experts that can answer any question. We also offer free online and phone water testing to all pool customers. No need to make special trips to a pool store. We make setting up your pool easy, fast and enjoyable. Plan on preparing the base one day and assembling the pool the next. It's a great weekend family project!
Warranty and Service
Nobody beats our service!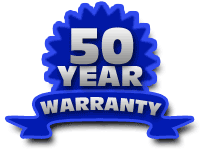 Backed with Tranquility's incredible extended 50 year waranty on all pool frame components, this best-seller offers peace of mind. Plus, you get our 6 month price match guarantee and 75 Day no-hassle return policy!
Pool ownership is easier than you imagined. FamilyPoolFun will guide you through pool selection, installation and maintenance. We have experienced customer support staff ready to assist your every pool need.
If up to 75 days of owning your swimming pool, you decide you don't want it for any reason, simply call for return authorization and just send it back to us. We'll gladly refund your money - no questions asked. Deductions apply on missing or damaged merchandise/parts. Shipping is not refundable nor reimbursable. Merchandise will not be accepted for return unless authorized. Please call 1-800-250-5502 and ask for returns to get a return number and the return shipping address. To learn more about our simple return policy click here.
FamilyPoolFun makes it so easy to own your own pool. Friendly sales staff to answer any question from pool assembly to water maintenance, no call goes unanswered. Easy, no-hassle return policy and available technical support make FamilyPoolFun your online pool source. Contact us or call 1-800-250-5502 for more information.
Order Chart
Choose your upgrade options then click 'Add to Cart' next to the pool you want