Nitebrite Underwater Light for Metal Frame Swimming Pools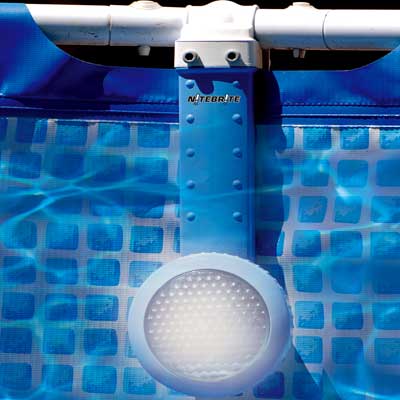 Illuminate your Intex-style metal frame pool in minutes with this simple clamp-on design underwater light.
Bring your pool to life at night. No need to drain your pool or drill any holes. Mounts on soft-sided pools with up to a 2" diameter frame.
This economical light has a patented reflector engineered for maximum illumination. 35 watt long-life halogen bulb provides sufficient light for most pool sizes. 12 volt/35 watt outdoor pool transformer. 28 ft cord. UL/CETL certified. 6 month warranty.
Order Chart
Get it here!